Erin Runions
Associate Professor and Chair
Department of Religious Studies
Pearsons Hall 109
Pomona College
551 North College Avenue,
Claremont, CA, 91711
Phone: wk 909.607.0479
email: erin.runions@pomona.edu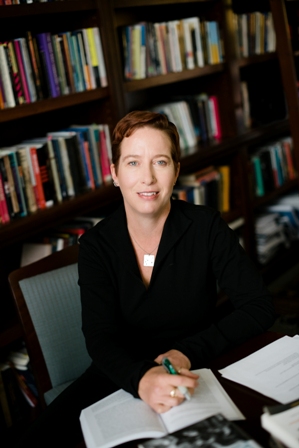 Erin Runions is a specialist in the Hebrew Bible, which she reads from the perspective of cultural studies and gender and sexuality studies. She explores the intersections of biblical interpretation and political philosophies, with their multiple impacts on political subjectivity, U.S. national sovereignty, and biopolitics. She pays special attention to the effect of the Bibleómediated through popular and scholarly biblical commentary, film, literature, and political discourseóon debates over gender, sexuality, forms of democratic governance, the war on terror, racialization, and US imperialism. Her publications include, The Babylon Complex: Theopolitical Fantasies of War, Sex, and Sovereignty (Fordham University Press, forthcoming 2014); How Hysterical: Identification and Resistance in the Bible and Film (Palgrave MacMillan, 2003); Changing Subjects: Gender, Nation, Future in Micah (Sheffield Academic Press, 2001); as well as articles in a range of edited collections and journals including, Journal of the American Academy of Religion; Journal of Feminist Studies in Religion; differences: A Journal of Feminist Cultural Studies; Postscripts: A Journal of Sacred Texts and Contemporary Worlds; GLQ: A Journal of Lesbian and Gay Studies: Biblical Interpretation; The Bible and Critical Theory; and Semeia.