Genome Consortium for Active Teaching
NSF Summer Microarray Workshops
for Undergraduate Professors
Georgetown University
July 6-9, 2004
Georgetown Host: Biology Department, Anne Rosenwald.
NSF PIs: Laura L. Mays Hoopes (Pomona College), A. Malcolm Campbell (Davidson College), Laurie Heyer (Davidson College), Todd Eckdahl (Missouri Western State College) and Mark Salata (Gordon College).
Additional Instructors: Johanna Hardin (Pomona College) Mary Lee Ledbetter (College of the Holy Cross).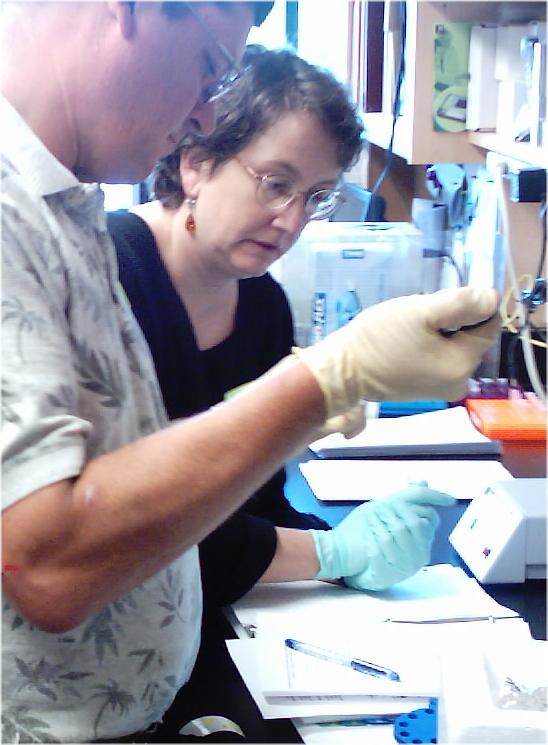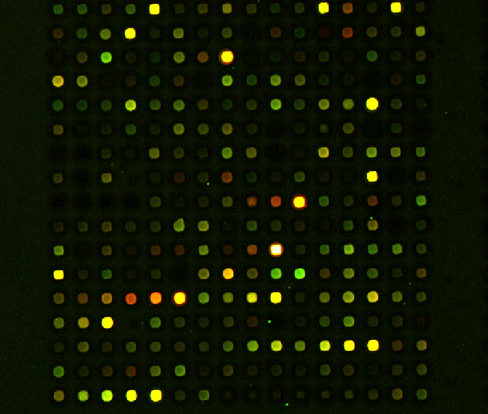 Picture pages: Data1 and Hybridization working on data analysis
Hybridization at work in the lab making Cy dye labeled cDNAs and hybridizing
Field trip to DC sites/Georgetown University
Schedules: DATA1 HYBRIDIZATION DATA2
Assignments: DATA1 , 2, and Hybridization Hybridization
Computer configuration instructions (ignore if not bringing a laptop computer to the workshop):Downloading the MAGICTool and SAM software More information about SAM
Note: manuals for both MAGICTool and SAM will be provided in the workshop binder. It will definitely be helpful if you have at least registered with SAM as a user; that avoids the Stanford-induced delay of getting assigned as a user; see either set of directions above to find out how to register.
The information below is in case you want to try to configure your computer to connect to the Georgetown University system before you arrive: Configuration for Georgetown connection
RNA Quality Control Information:
Our 2004 Total RNA preparations from cells undergoing diauxie
RNA problems visible on gel electrophoresis
Enlarged region of microarray (TMC chip) using these RNA samples